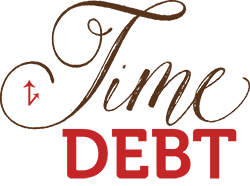 TIME DEBTOR? What the heck?
I didn't even know what the term meant the first time a friend labeled me a "time debtor." But, I
could
feel truth all over it.
Was I wasting time I didn't have?
Investing time where it didn't belong?
Always racing to catch up?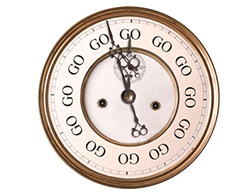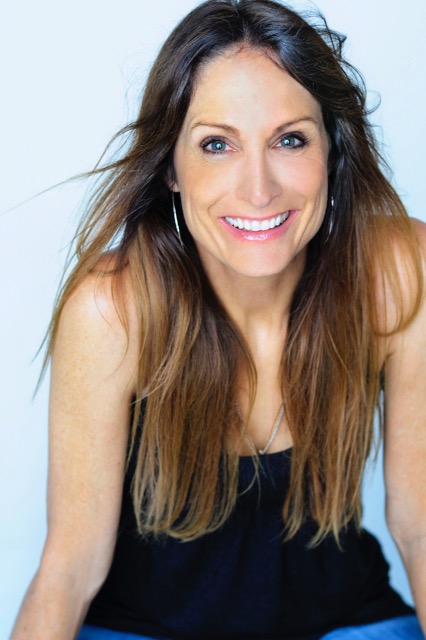 Sound familiar? In regular debting, you spend money you don't have, but in time debting, you spend the time you do have "incorrectly." (For you, that is.) Meaning, that you fritter away chunks of time–priceless momentum–while trying to accomplish your dreams.
We think time is infinite. Until it's not.
My name is Linda. There's nothing to sell or buy here. Just free resources I believe saved my life (certainly my sanity). Perhaps you've heard me talking about the topic of Time Debt in my recent TEDWomen talk, and wonder if this kind of debting could be draining your lifeblood, robbing your vitality? If so, you're in great company! Even though hardly anyone's ever heard of it, I believe this "disease of our era," as I call it, affects us all. 
The need to measure time has actually been in existence throughout the ages.
Think about it: time has been around a reeeeeeally long time. Like, almost forever:).
And I'm guessing we've been misspending our time nearly as long.
But despite our long history, tracking time is still complicated because it's nebulous. There is a horizon, but we can't see it. And it could be closer than we think.
Not to mention, we get sucked into tracking time in an incomplete way. Sure, we have our iCalendars and Day Runners (and they're so important!), but few of us are taught how to track what REALLY matters. And so we fall deeper and deeper into time debt, not realizing we haven't been spending our time wisely enough.
This topic hits really close to home for me. My parents died far too young, both deep in time regret.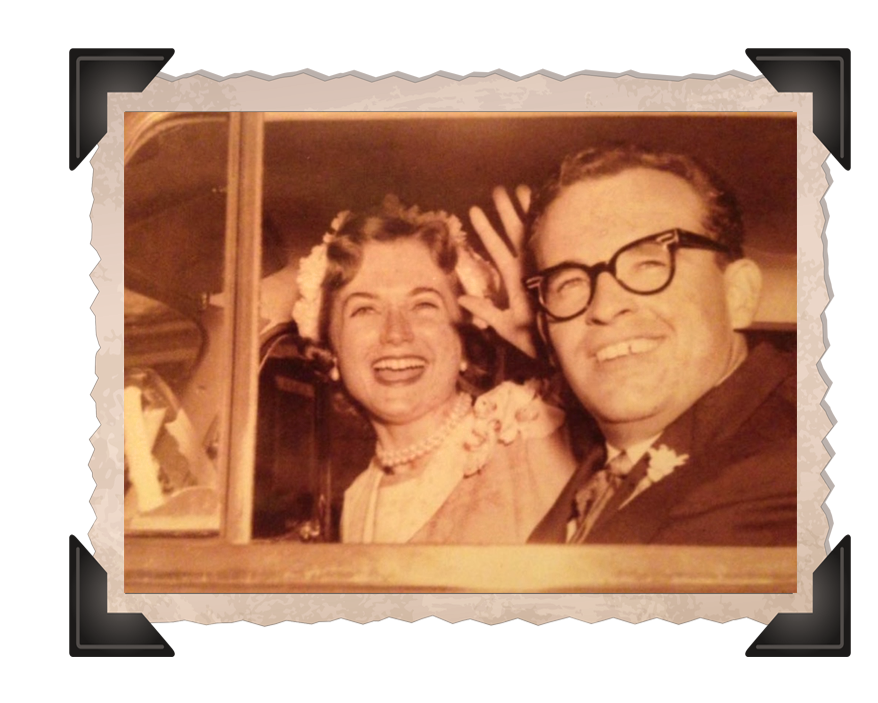 That's a story for another time, but what I can say here is that my sister and I were devastated–as were they–as we all watched their dreams die with them.
But even that wasn't enough to keep me from pulling 60 all-nighters in a single year when my husband left me for another woman. With my house in foreclosure, my answer was to work around the clock and lose whatever extra time I did have to a new, shiny relationship that, surprise, surprise, ended up undermining both my time and happiness.
He was so darn sweet (at first) and easy on the eyes and heart. Until he wasn't.
Several tools, resources, and an amazing organization (all free, that I'm sharing here) changed everything for me. Woke me up. Literally SAVED me from my own bad habits and patterns of losing time to unhealthy relationships. You'd think I would have known better, as my job entailed studying experts and their latest research on health, wellness, finances, and relationships. I even wrote about relationships in a few bestselling books. Truth be told, I was a self-help author who couldn't help herself.
Perhaps you've also seen me in the media admitting that I kept a diary during several past relationships, but that I either erased the negative stuff (when my husband apologized… co-dependency anyone?) or couldn't make sense of my roller-coaster entries. The bad days and good days were so all over the place that getting clarity about my own feelings felt like trying to catch the wind. Until… I thought to color-code my days… which brought near-immediate awareness. 
Here's a page from my original boyfriend log diary.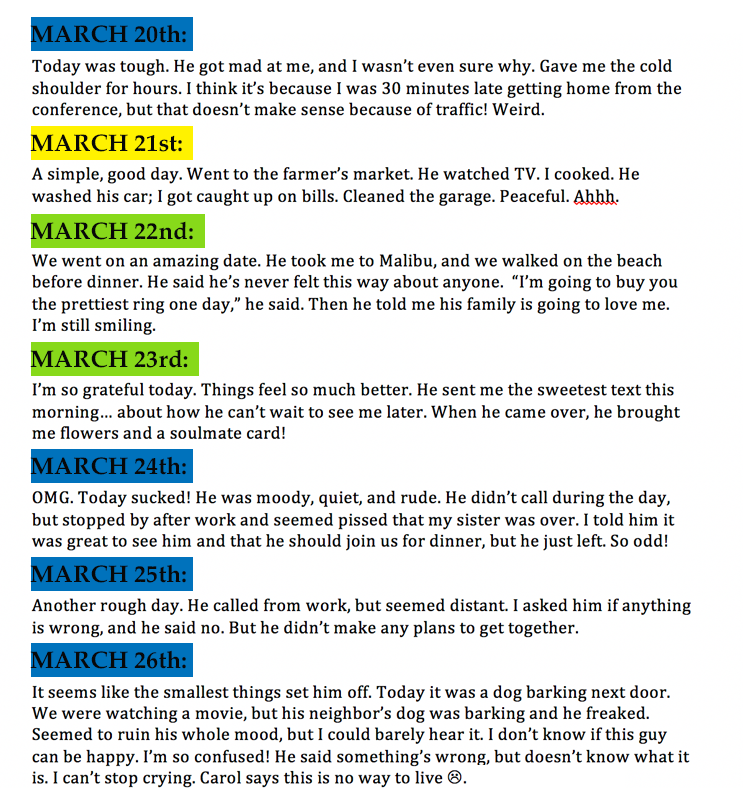 As you can see, green meant days were blissful and romantic. Yellow meant they were neutral; just average days, not too good, not too bad. Blue meant sad, tearful days. Once I color-coded my diary, I could see my "romance," my patterns, at a glance.
Colors do not lie! It was obvious right away that our relationship was more sad than happy! The loss of days was alarming. Tearful blue days outnumbered all the others. Awareness is a powerful tool, and my patterns changed in that instant faster than any amount of research or therapy had ever afforded me.
Want to create your own log? I'm so excited to share these new downloadable pages for you to fill out on your computer or print right away, with two added colors (again, all free of charge). The color coding icons and big chunks of white space in which to included your thoughts make them so easy to use. And, I've included a suggested prompt for each day to help you better envision questions to ask yourself as you go. You can also highlight the date in a solid color if you'd like more visual proof.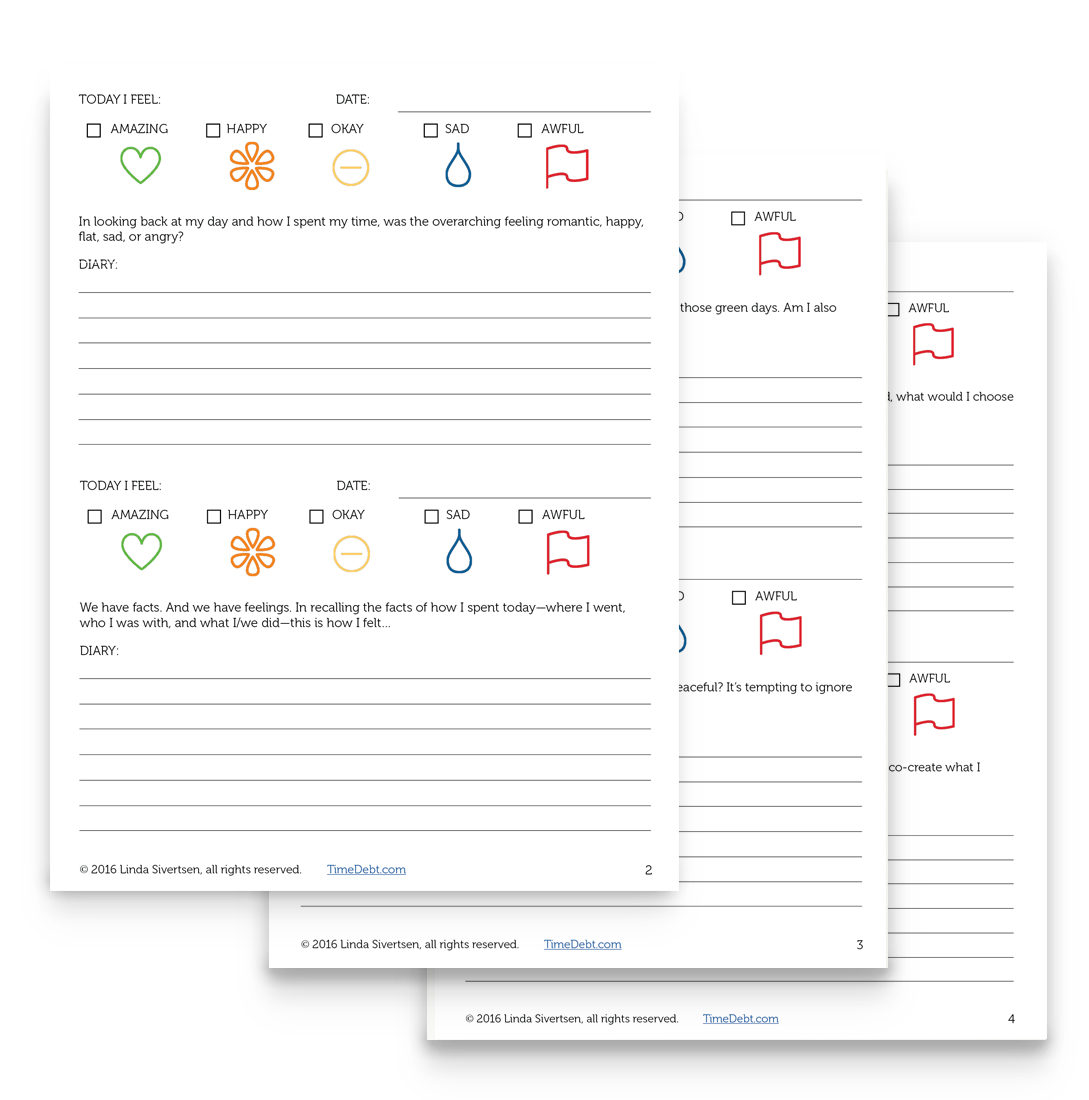 Grab your free, downloadable and printable log below.
I'll also send you links to the best resources I've found for eliminating all kinds of debt from your life, and making time the most loving relationship you've got. Those resources are also free of charge, by the way. This is about getting you to a place of ease and freedom.
(The effectiveness of my color-coded diary led to the creation of an iPhone app called The Boyfriend Log, which was/is the first-ever app for tracking the health of any, or multiple, relationships. And, it was/is the first to combine color coding feelings with a calendar function. It's FREE on the iTunes store, but not everyone has an iPhone and I don't want you to have to wait for the Android version. I'm still paying off my son's college tuition, but you'll be the first to know about any possible release date when you type in your email address below.)
And, even if you are using the app, you may just love these printable pages to use as well. Being able to handwrite (or type) your thoughts and keep track of your feelings in this way offers a different experience than the app. Some people love using them both!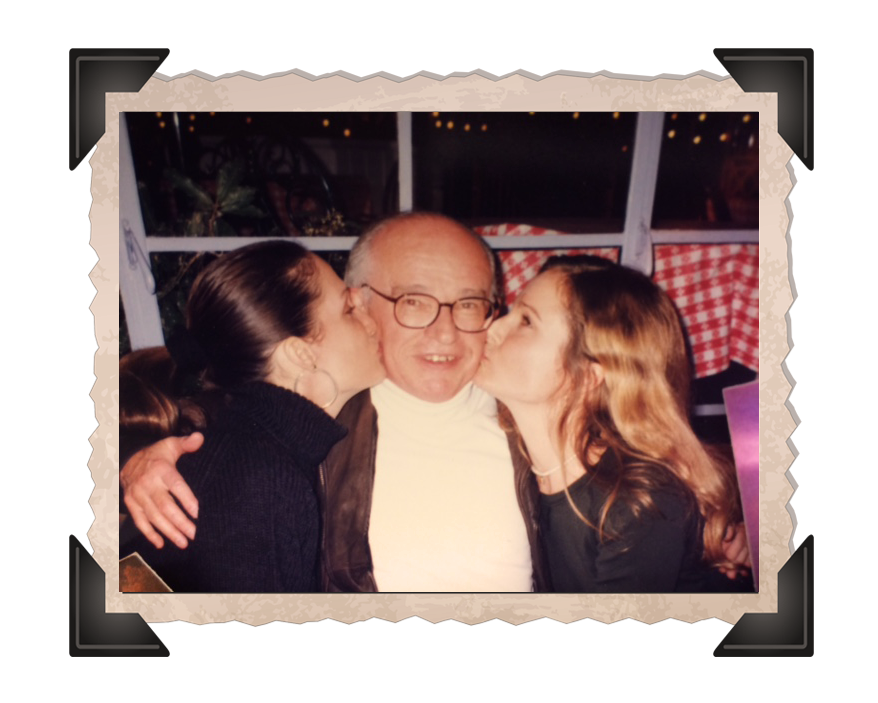 In closing, even though my parents never found the time to realize big goals they ACHED to accomplish, I have a strong sense this is a legacy they'd be ELATED to share. Because Al and Joanne Tisch were ALL about making people's lives amazing. They positively lived to help others realize their dreams.
And, if there's anything my mom and dad taught me about this life, it's that WE DO HAVE TIME.
The key is that each of us–rich or poor, young or old–has to consciously choose to take the time we're given and convert it into moments, hours, and a lifetime spent wisely.
It's taken me YEARS to stop losing time to people, habits, and things that drained me. But it didn't have to be so hard, so bloody confusing. The information, resources, and download I'm about to send you changed everything for me, and I believe they will for you, too.
I'm so grateful you've spent your valuable time with me here.
To sanity! Can I get an Amen? 🙂
P.S. Once you sign up, I'll also be in touch every once in a while about new tips and resources I've found (or will find) helpful. I know your time is precious, so I won't write often, but when I do, I'll send you the very best of what I've got. This could include ways people are using the app to bring more love and freedom to their lives, and information on the future release date of my memoir, My Midlife Mess: A Magical, Modern-Day Mop-Up Tale (which includes a deeper–and hopefully humorous/entertaining–dive into the process of becoming a RECOVERING time debtor:). Yay!
This free, downloadable and printable log will get you started right away.
Fill out the form below, and we'll send you the log. We respect and honor your privacy and will never SPAM you.